I love life as an adventure.
Change and movement, people blossoming and finding who they are, and even the deep and painful moments of crisis that shape us and give us a chance to grow.
I see my life as an adventure. I'm always curious to learn new things, hoping to get in touch with yet more beauty, and striving to contribute to other people and in a way give back to a world which has given me so much.
Part of that is my work – somatic coaching for groups and individuals, where I teach people to use body attention to become more of who they are, cope with difficult moments or reach their goals in life.
I am infinitely fascinated by the power, the individuality and the creativity of my clients. And I love the physicality of my work: This is deep personal transformation, but it is also very enjoyable on the way. This feels viscerally "right" – which makes it easier to implement even the biggest changes in life.
If you want your life to be an adventure as well – or if an unwanted adventure, a.k.a. a crisis has come along, and you want to learn not to be stressed or overwhelmed – I'd love to accompany you for a while on the path towards your goal.
To the great adventures to come,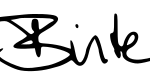 CV
Birte Viermann, born in the Northwest of Germany, studied psychology in Bielefeld (Ger) and at Johns Hopkins University (Baltimore, MD). Working with individuals and groups according to the Grinberg Method since 1996, specializing in trauma recovery and change. Experience with different forms of meditation, communication and change tools, outdoor sports, movement and dance. Travel and work in different countries in Europe and North America; based in Amsterdam, Netherlands. Languages spoken: German, English, French; languages I get by in: Dutch, Spanish, Hebrew.